Gallery
Click thumbnails to view full versions
For questions or more details about these pieces contact me
About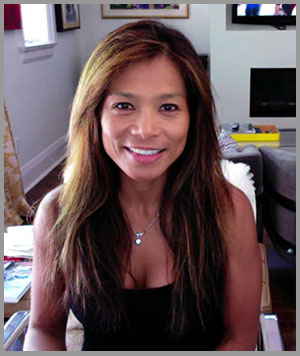 ---
Lorena Dew utilizes colours, textures and movement, her long-standing love of drawing, sketching and painting, and formal graphic design training to pull people into her art with the intent to evoke emotions and experiences that are unique to the viewers themselves. Lorena's pieces employ the use of modern acrylic and/or mixed media collage painting techniques to reflect a blend of abstraction, impressionism, and seasonal/floral decorative painting styles.
Connect with me on:
To contact me, please fill out the form below or call 416-992-5686.
Social distance outdoor viewing now available.
Art Exhibitions
May  2018 – North Toronto Group of Artists Spring Studio Tour
June 2018 – #Hashtag Gallery Group art show curated by Catherine Shea
October 2018 – Yonge and Lawrence Village Artwalk Tour
October 2018 – North Toronto Group of Artists, Fall Show & Sale
November 2018 – Lorenadew Gallery Open House/Studio Tour
February 2019 – GTA Home & Reno Show
February 2019 – Craigleith Ski Club Auction, Collingwood
May 2019 – North Toronto Group of Artists Spring Studio Tour
May 2019 – Lycée Louis Pasteur Auction, Calgary
May 2019 – John Ross Robertson Public School Auction, Toronto
October 2019 – Yonge and Lawrence Village Artwork Tour, The Abbott Pub
October 2019 – Toronto Fall Home Show, Enercare Centre
October 2019 – Art at Stack
October 2019 – Crestwood Auction, Toronto
October 2019 – North Toronto Group of Artists Fall Show
November 2019 – Upper Canada College Festive Auction, Toronto
November-December 2019 – SOLO SHOW – Keller Williams Realty (Yonge/Lawrence)
January-February 2020 – GROUP SHOW – Lawrence Park Arts Collective – Keller Williams Realty (Yonge/Lawrence)
January-December 2020 – GROUP SHOW – Lawrence Park Arts Collective – RIO CAN (Yonge and Eglinton Centre)
April  2020 – Kingsway Lambton Art Show
May  2020 – North Toronto Group of Artists Spring Studio Tour
September  2020 – Lawrence Park Art Collective Fall Outdoor Gallery Tour
UCC Festive Market
April  2021 – Kingsway Lambton Online Art Show
May  2021 – North Toronto Group of Artists Spring Studio Tour